Around here the holidays means preparing menus well above my level and painting tacky, festive things onto my nails.
I found these nail decals at the dollar store, and they actually stuck on better than some of the more expensive ones I've tried. The result is pretty thrilling: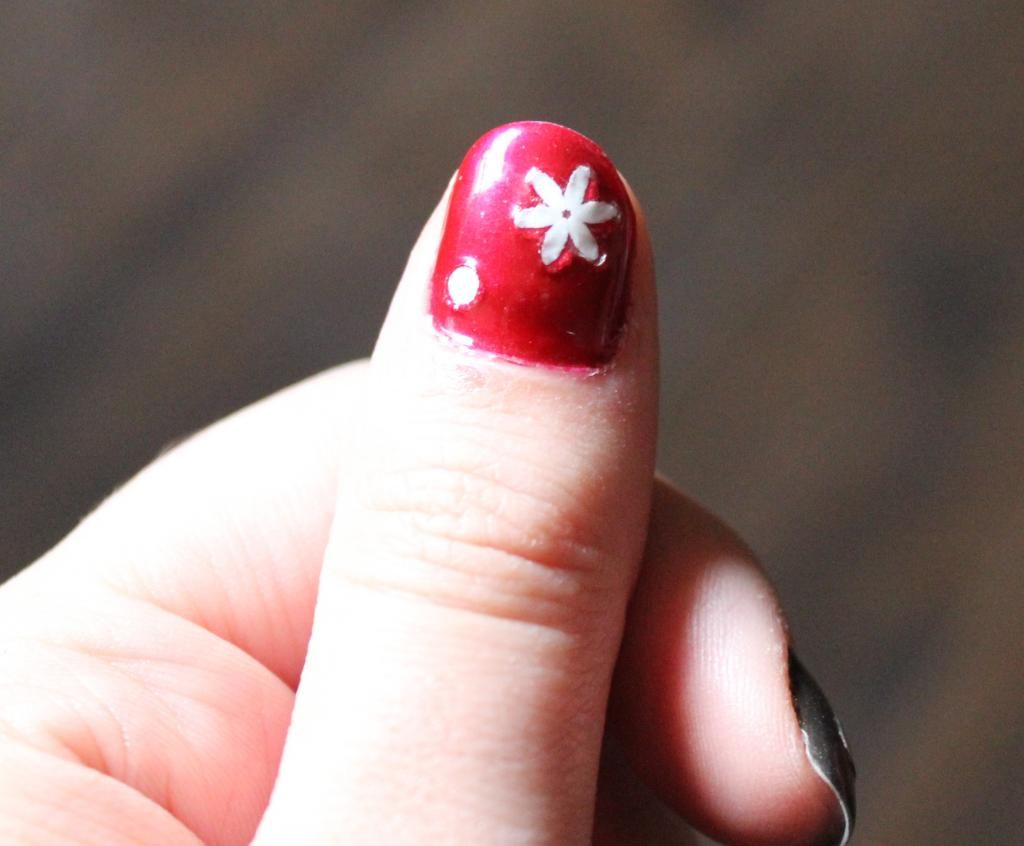 I realize that in the photo the thumbs look like they have flowers on them, but they are, in fact, snowflakes. The teeny-tiny ridges around the edge of each "petal" got kind of overwhelmed by the topcoat so they don't show up in the photo. (Please also pardon the weird shape of my thumbnail - I ripped half of it off a week or two ago and it still hurts to think about). The smaller dots are also supposed to be snowflakes, except I used them to create Santa's beard as well.
Base colours are all OPI:
Red - "I'm Not Really a Waitress"
Green - "Green on the Runway"
White - "Angel with a Lead Foot"
Merry Christmas!