"Diesel" is one of the online limited edition eyeshadows MAC brought back "
by request
" this month. The campaign brought back three lipsticks, three shades of lipglass, and three eyeshadows. The two shades I was most drawn to were the eyeshadows "Fiction" (a lovely army green) and "Diesel", a grey frost. I decided against "Fiction" because I already have at least 8,457 greens in my makeup collection. But "Diesel"... I'm so into grey right now.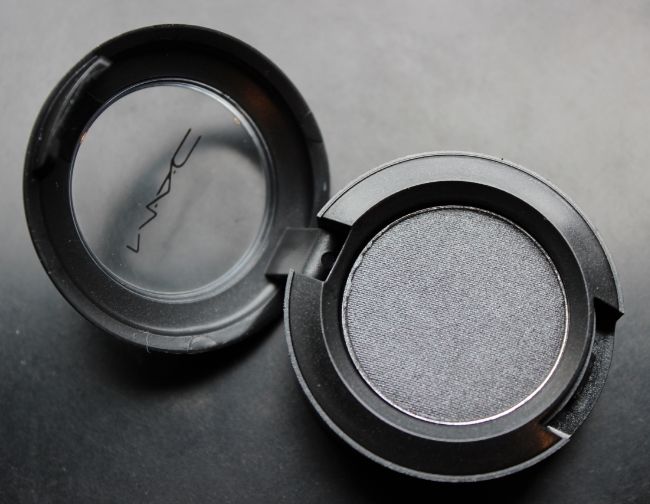 MAC "Diesel"
I put off buying it for a few days while I debated how close it was going to be to MAC's "Knight Divine", which I already own. When I couldn't find any direct comparisons between the two I decided one of two things had to be true: 1) they might really be different enough that a swatch-off wasn't necessary or 2) nobody did it because the colour hasn't been available since the 90s. So in case anyone besides me is curious about how they compare, you're welcome.
Left: "Diesel" / Right: "Knight Divine"
And the verdict is: Dupes. Womp womp.
Left: "Diesel" / Right: "Knight Divine" (both swatched over NARS smudgeproof eyeshadow base)
There is no discernible difference between the two. If I squint, I can see a bit more brown/smoke in "Diesel" and a little more silver shimmer in "Knight Divine", but let's be real. These are the same thing. "Knight Divine" is also easier to apply, so "Diesel" can't even save itself on that front.
How disappointing, even if not terribly surprising. Maybe I'll have better luck with the next request campaign (bring back a decent red, already!)