My friend issued a nail polish challenge for the month of April: a spring or Easter-themed manicure. This one was hard for me, because Easter is all about pastels and cute things, and spring is really bright pinks and corals and other colours that really aren't me.
I tried.
OPI "The It Colour", Essie "Shake Your $$ Maker" and "Really Red"


Yellow and flowers really aren't my wheelhouse, so I tried again. Polish easter eggs, called "pisanki", are beautifully dyed line and dot designs.
I lack the talent of the people who create these, but I did the best I could with a few Sharpies.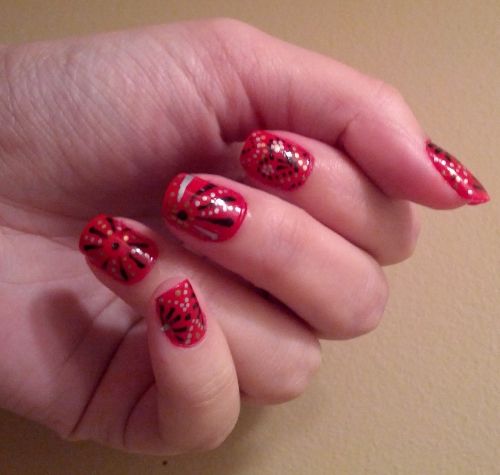 Essie "Really Red" and Sharpie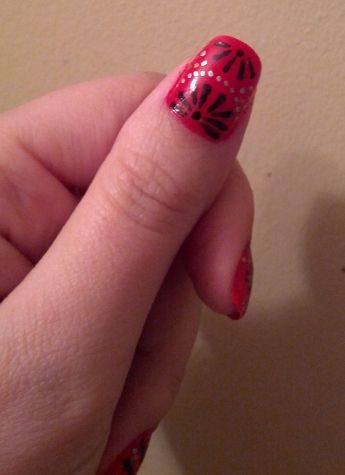 Not terrible. In fact, pretty cool! Take that, Easter!