Back when the first
Captain America
movie came out, I was pretty excited and got all gussied up for the opening night show. Besides my Captain America t-shirt and themed eyeshadow (which I unfortunately can't find a photo of), I did a matching manicure. Because obviously.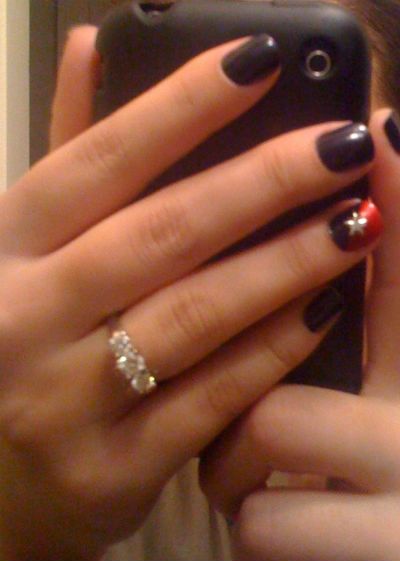 OPI "Rodeo Blues" and "I'm Not Really a Waitress"
So naturally, when
Winter Soldier
came out, I had to do the same. But doing the Captain again would be boring. Besides, the Soldier is sexy as fuck, so why not direct my attentions there?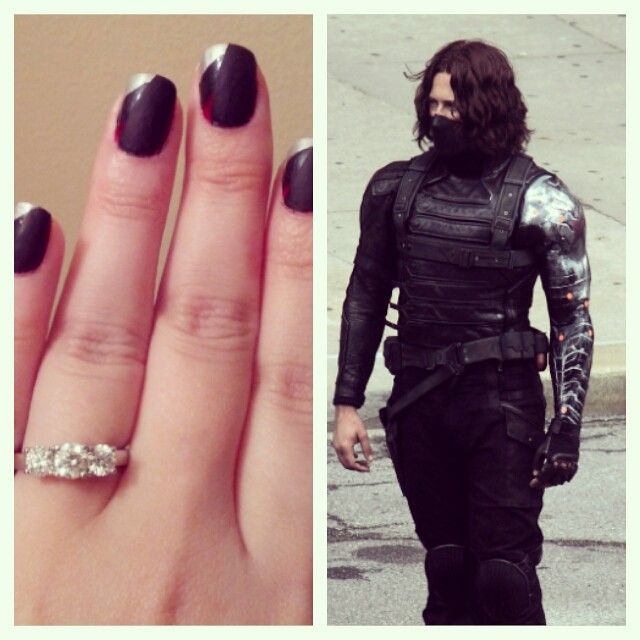 Gawd, my attention to detail is inspiring.
Colours (from the top down) are OPI "Lincoln Park After Dark" matte, Zoya "Laney", OPI "Black Satin" and OPI "I'm Not Really a Waitress". The red is for the star on his left shoulder (you can see it if you look close).