Urban Decay has got my number. Every time I tell myself I'm done buying makeup for the next little while, they release something I just have to have. This month it was their eye shadow brights palette. Bastards.
BUT, as soon as this baby arrived, I felt better. I mean, look at this.
Look at it
.
Even the outside is pretty.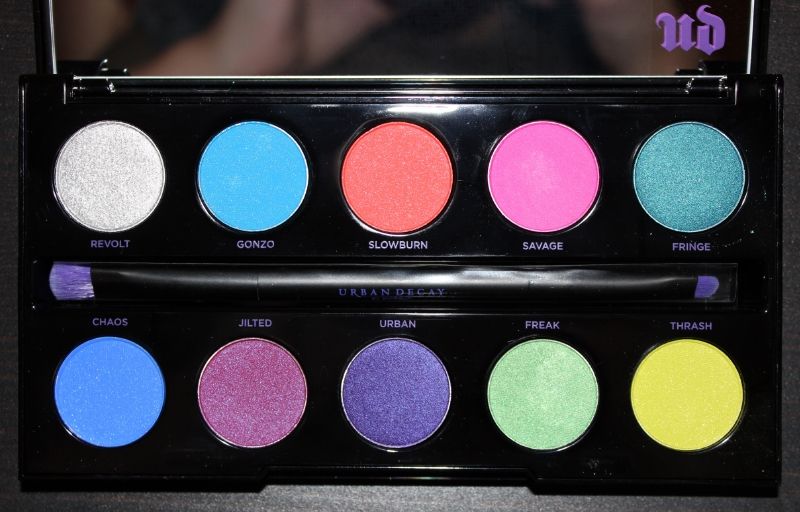 Four of the shades are not technically approved for use on the eye area by the FDA, but I guess I live dangerously.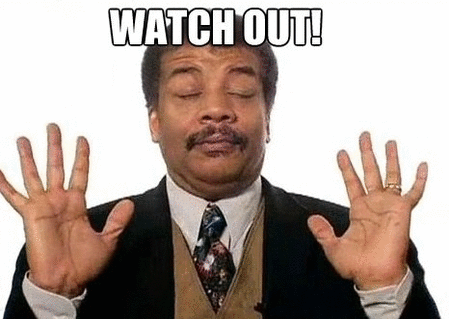 First up, swatches. With one exception, all apply like butter, and build and blend well. I want to sound like I'm being appropriately critical instead of just geeking out over here, but the truth is... I am geeking out hard. This palette is marvelous.
Revolt is a really glittery silver. It was actually the only disappointment of the bunch (spoiler alert). It was kind of a pain to apply and even after building was kind of just an unbounded smear of glitter.
Gonzo is a medium blue with a hint of shimmer. It's the tiniest bit powdery, but builds up beautifully.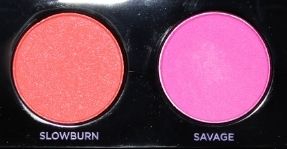 Slowburn is a red-leaning orange. It fucking rocks. If this palette was just ten of this shade over and over again, I would probably still have bought it. That is all I have to say.
Savage is a bright matte pink that also significantly rocks. I wouldn't mind if it was the slightest bit more pigmented, but it builds so easily that this is basically a non-issue.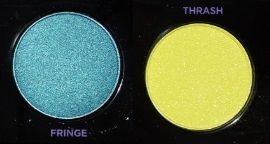 Fringe is a gorgeous metallic teal (that unfortunately wouldn't photograph as well as I hoped). You'll just have to trust me. It builds well and looks fantastic.
Thrash is a yellow-green that is just awesome.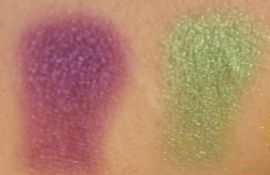 Urban is a dark purple. It needs a little building but is easy to work with.
Freak is a light green. It applies easily and is really pigmented.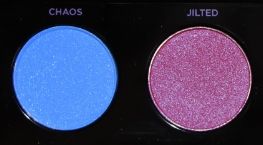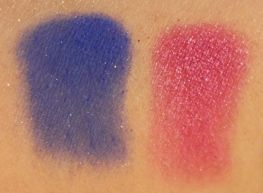 Chaos is a deep matte blue. It's super pigmented and applies like butter. It did give me a tiny bit of fallout on the swatch, but when applying carefully to my lid I didn't notice any fallout on my face, so I'm not going to be concerned about that.
Jilted is a shimmery mauve. I have nothing bad to say about this, it applies wonderfully and looks great.
Here are a few looks I did while playing with this thing today.
"Jilted", "Urban" and "Chaos" (Lipstick: OCC "Strumpet")
"Freak", "Fringe" and "Gonzo" (Lipstick: Smashbox "Nylon Nude" and Laura Mercier "Bare Naked")
"Thrash", "Slowburn" and "Savage" ((Lipstick: Kat Von D "Backstage Bambi")
Admit it. Super fun. The possibilities are endless, I will be messing around with this palette for weeks.