My latest themed manicure was for opening night of the new
Godzilla movie
. The thumbnail is a homemade decal (I didn't create the image, though, many thanks to whoever did). At first I tried drawing him by hand, but my attempts ranged anywhere from snake to Spiderman, so I went this route instead. Drawing on a thumbnail is hard, okay? I'm pretty excited about how the green nails turned out. Very scaly. In a super pretty way.
Polishes used are OPI "Here Today... Aragorn Tomorrow" under OPI "Just Spotted the Lizard" shatter (how appropriate, I know), with OPI "Alpine Snow" on the thumb.
I also did themed makeup, because why not?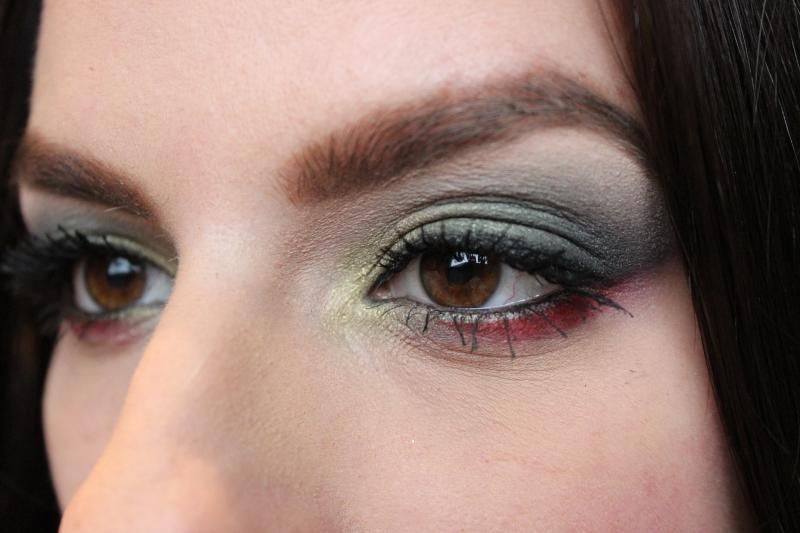 Shadows used are MAC pigment "Golden Olive", MAC "Humid", MAC pigment "Black Black", MAC "Orb" as the upper highlight and MAC pigment "Basic Red" under the eye. Liner is Urban Decay "Perversion". Lipstick is
my own mix
.