While in the States recently, I finally got my hands on the Lorac Pro palettes. The order came with a sample of Lorac's mascara, "Cobra".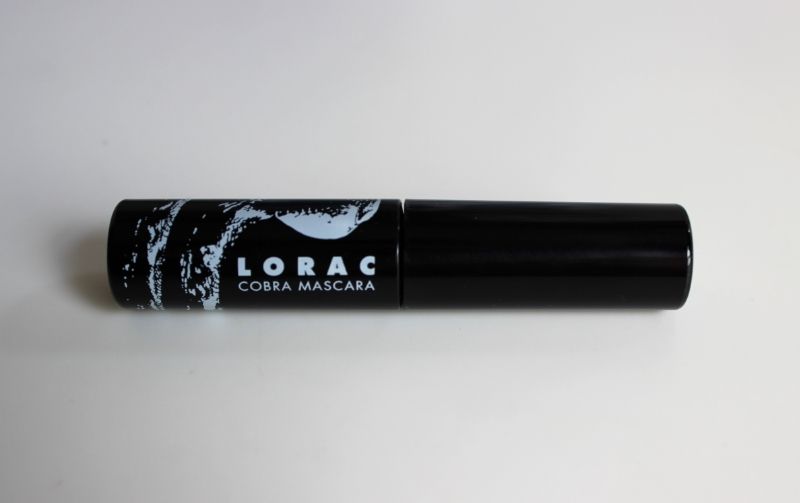 The reason it's named after a cobra is the gimmicky shape of the brush:
I hate myself for thinking that's cute
Also cute.
Get it? Okay good.
Once you get past that, this is actually a pretty decent mascara. And, I can't believe I'm saying this, but I even like the cobra-head brush. As a rule, I dislike and mistrust alternative brushes. They never work better than normal brushes do. Weird shapes, rubber bristles, whatever, I'm rolling my eyes at you. I'm not going to buy your $40 mascara because you claim to have "revolutionized" mascara brush technology. Stop trying.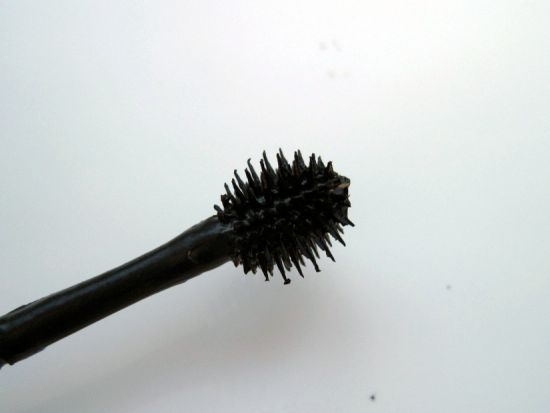 Fuck you, Givenchy
But this cobra brush... I kind of love it. Shit works. I can turn it to apply with either the edge or with the curved flat and it wiggles through my lashes almost better than a normal brush. Goddammit, Lorac.
The product itself is also quite satisfying. It's about the consistency of the drugstore mascara I usually use, but with far less of the flakiness later in the day. It also dries slower than my normal mascara, but for me that's a good thing because it means I can apply a few coats without having to drag the brush through lashes that got mostly dry in the short time I was working on the other eye. It seems to be drying out slower in the tube than my usual mascara as well, as it's still almost as wet as the day I opened it, whereas my tubes typically start to get a bit thick after a couple weeks.
Also, it looks great: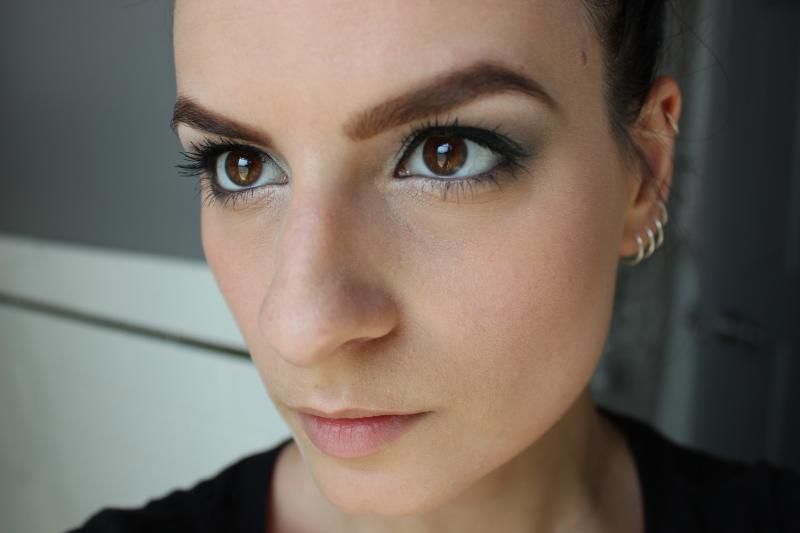 Forgive my bizarre alien pixie expression - I was going for "wide-eyed"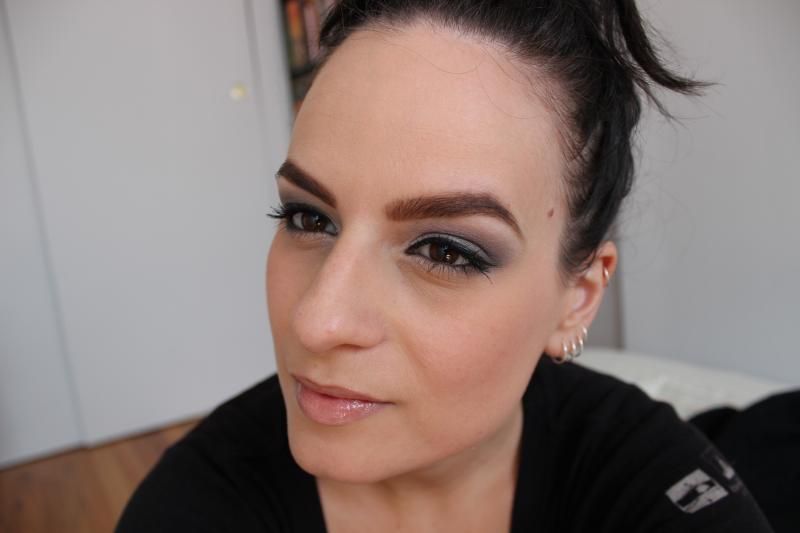 The product claims to curl, but I've never noticed my lashes actually get curlier (with any mascara, really, not just this one), but the length is really good. Also, the separation is the best I've ever had. You know that safety pin trick that is totally
not safe
? I don't have to do that when I use this mascara. That damned brush trying to win me over again.
If I was able to get this stuff in Canada, I feel like I would probably actually buy it on a regular basis, even though I usually won't pay more than $7 for mascara. Goddamn you again, Lorac, for several additional reasons.