The Internet made me buy this. But I'm not mad about it. Quite the opposite, in fact. I regularly read blogs and watch vlogs and check in with various brands' websites and get emails announcing new collections and such, but somehow I still didn't hear about Bobbi Brown's "Scotch on the Rocks" 2014 Holiday collection. Which was particularly unfortunate considering this collection included a Limited Edition highlighter, "Bronze Glow". Highlighters are my weakness. By the time I realized what I was missing out on, these were sold out pretty much everywhere. Fortunately a friend of mine managed to track one down and I made a special trip to go get it.
My Christmas present to myself.
And good lord was this thing worth the trouble.
Just look at this.
My oh my.
Some of the reviews I read made me a bit concerned it would be too dark, at least in the winter. Also, when I swatched a sample in store, I gained new concerns about it being too glittery.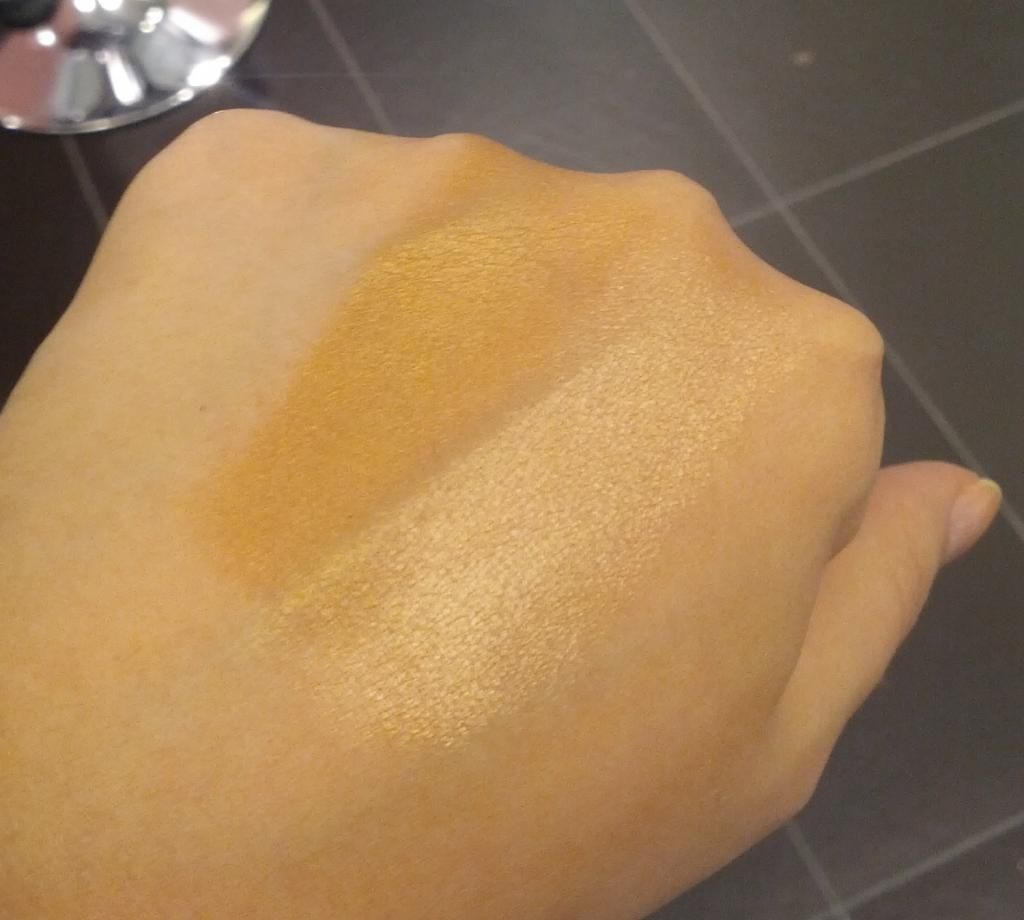 Sephora swatch comparison
Left: Becca "Topaz" / Right: Bobbi Brown "Bronze Glow"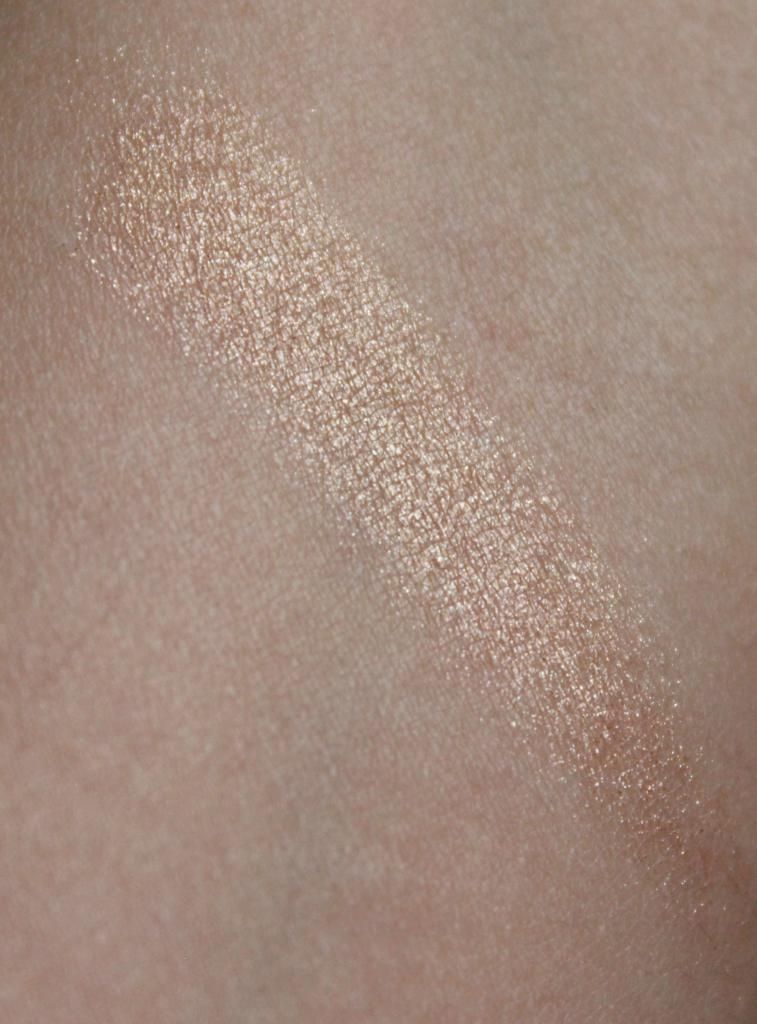 At-home swatch.
Now that I've actually used it on my face, my concerns are completely gone. It's a copper-leaning gold, not a dark bronze. The texture of it is such that you can blend it out or build it up to make it work no matter what. It's a snowy December day today and this doesn't look at all out of place on my skin. (I have slightly medium skin, but I do think a fair-skinned person with a careful hand could pull this off).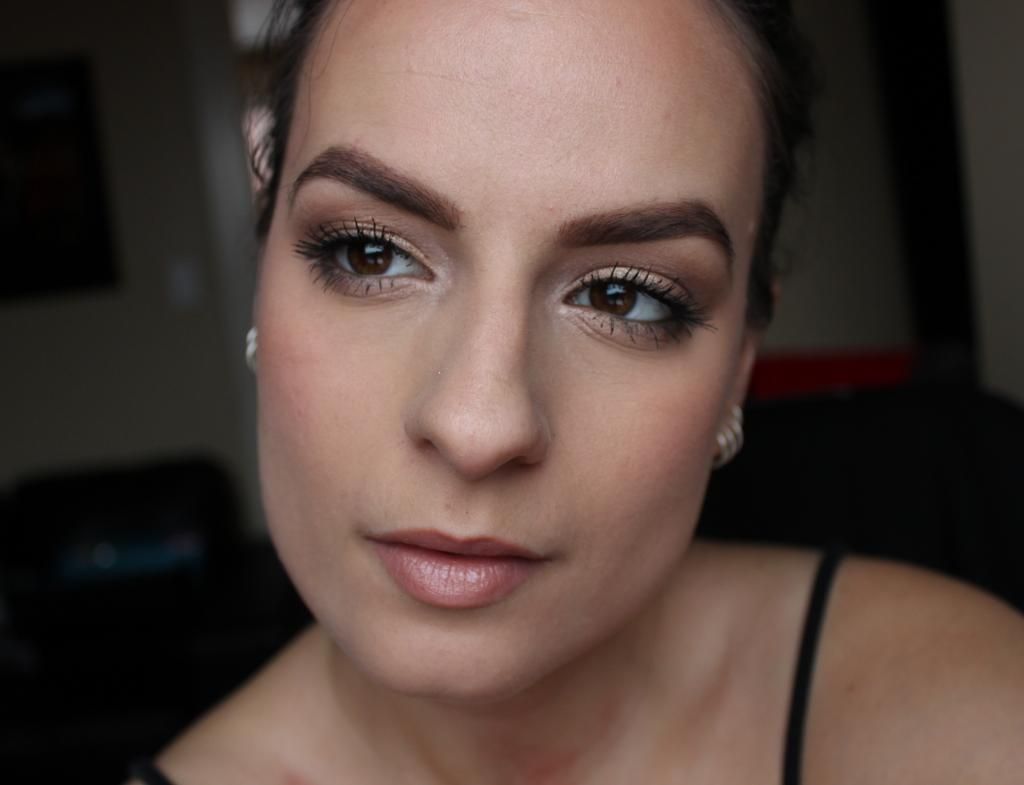 I hope you can see it there.
I used a light hand with the highlight and went rose gold with my makeup to ensure it would melt right in to the look. (It might be a bit hard to see in that photo because I was so gentle with it and blended like nobody's business - if only you could see it in motion, it really does
glow
). I'm very much looking forward to going full-on bronze come my summer tan. It's gross how much I'm in love with this product. I've got a new face brush under the tree and the first thing I'm going to do with it on Christmas morning is stick it right into this highlighter. Prettiest Christmas ever.